floating water installation by martin leveque plays with viewer's perspective
Martin
leveque's
sanctuaire
plays with light, water and mirror reflections to create a paradoxical experience and momentarily alter the reality of the spectator. the analog installation comprises a 45-degree mirror, cut in an anamorphic way to appear as a perfect circle of floating water from the viewer's perspective.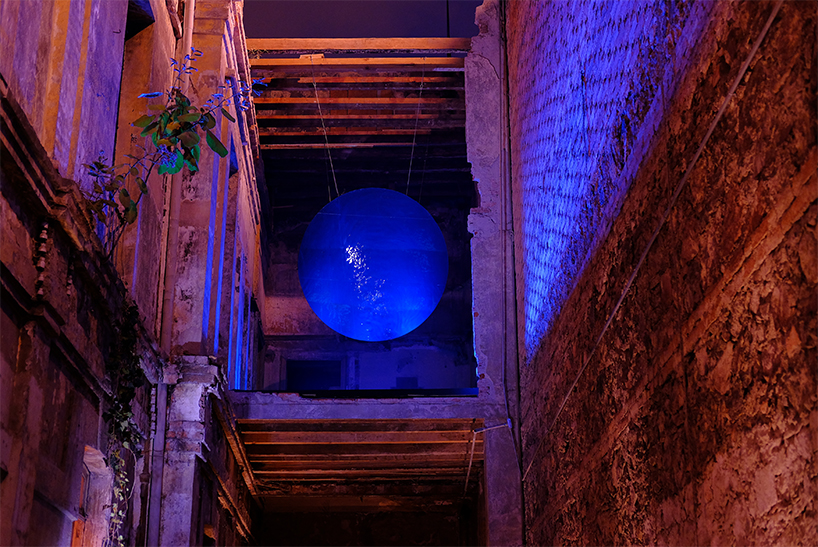 First presented during
mutek
mx
festival, the installation reflects martin
leveque's
relationship with Mexico
city
, a place of chaotic and powerful energy that acts as a never-ending source of inspiration for the artist. a visual manifestation of that energy, the piece levitates above people's heads, reflecting water and light in an attempt to offer visitors a momentarily escape from the monotonous rituals of everyday life.