Mecanoo completes the world's largest performing arts center under one roof in taiwan
Dutch architecture practice
Mecanoo
has completed a sweeping building in
Taiwan
that forms the world's largest performing arts center under one roof. set to open in
October
2018, the 'national
Kaohsiung
center for the arts,' (also known as '
weiwuying
'), incorporates five performance spaces, covering a su
rface
area of 35 acres (141,000 sqm) and is set in a 116-acre (470,000 sqm) subtropical park.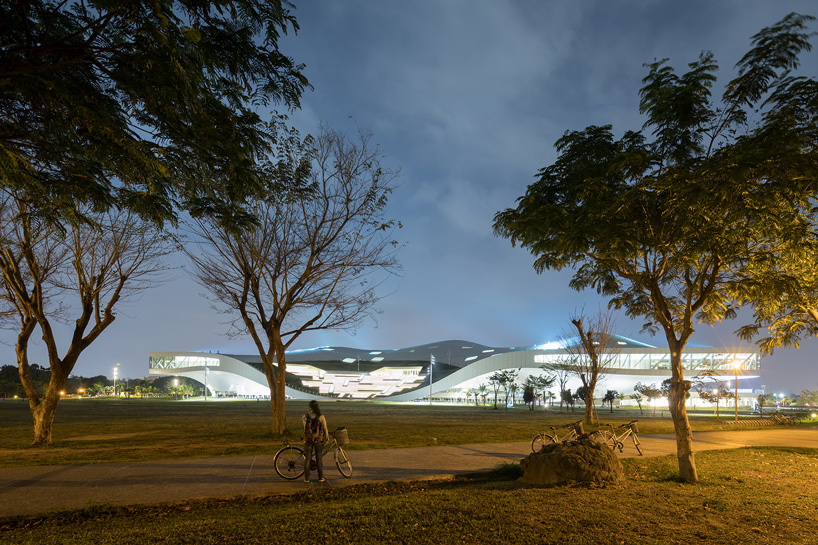 The project is located in Kaohsiung, a port city in the south of Taiwan with a population of around 3 million. the vast development occupies a site that was formerly a military training base, and, with a mission to connect local and global talent through arts and culture, symbolizes a new outlook for both the city and the country as a whole.
Dubbed Taiwan's most significant cultural investment in a generation, the new center incorporates: a 2,260 seat opera house; a 2,000 seat concert hall equipped with a 9,085 pipe organ built by
orgelbau
klais
; a flexible playhouse, with seating between 1,094 and 1,254, suitable for theater, dance, and Chinese opera; a 470 seat recital hall for chamber music and solo recitals; and an outdoor performance space that links the building with the park, and open to audiences of up to 20,000.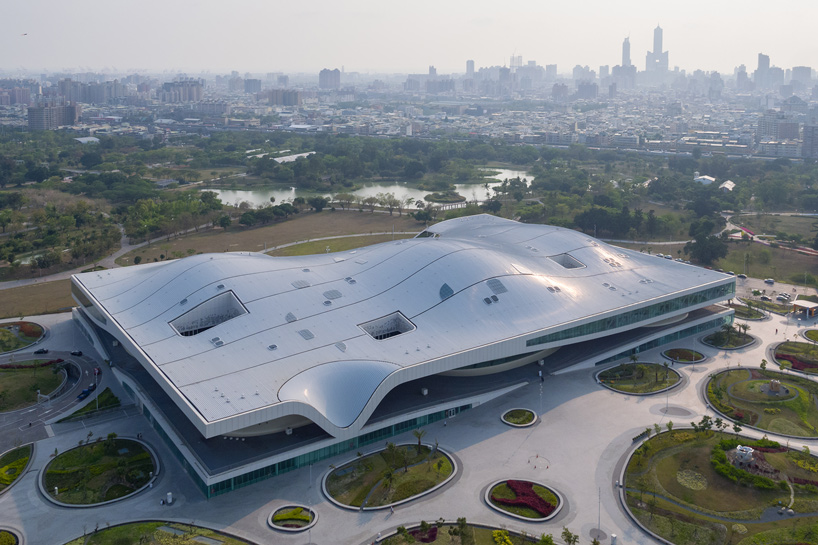 'Weiwuying is one of Mecano's most ambitious buildings and embodies all the key elements of our philosophy,' says Francine Houben, founding architect of Mecano. 'inspired by the beauty of the local banyan trees with their iconic canopies of leaves, the vast, undulating structure is composed of a unique skin and roof under which generous free spaces can flow. we have aimed to deliver a flagship cultural destination for Taiwan, a beacon to attract performers and audiences from around the world.'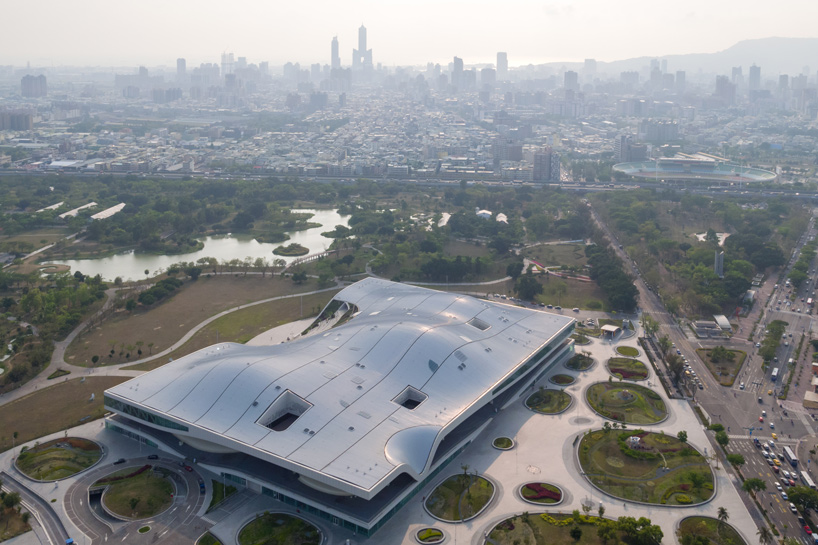 The executive and artistic director Chien Wen-pin, current kapellmeister of Deutsche
oper
am Rhein and former music director of Taiwan Philharmonic, adds: '
weiwuying
is one of the most beautiful, iconic and best-equipped performing arts centers in the world. the creative industries are extraordinarily lively in Taiwan. once our doors are officially open, the center will become an exciting springboard from which talent can soar.'