Merge series by okkim studio resembles stone stacks of buddhist temples
South-
korean
okkim
studio introduces the merged series, a collection of tables, stools and side tables influenced by the idyllic scenery of Buddhist temples and traditional stone stacks made by villagers, monks, and pilgrims. the series will be presented during Milan design week at Salone satellite, hall b stand d-16 from 17 to 22 April.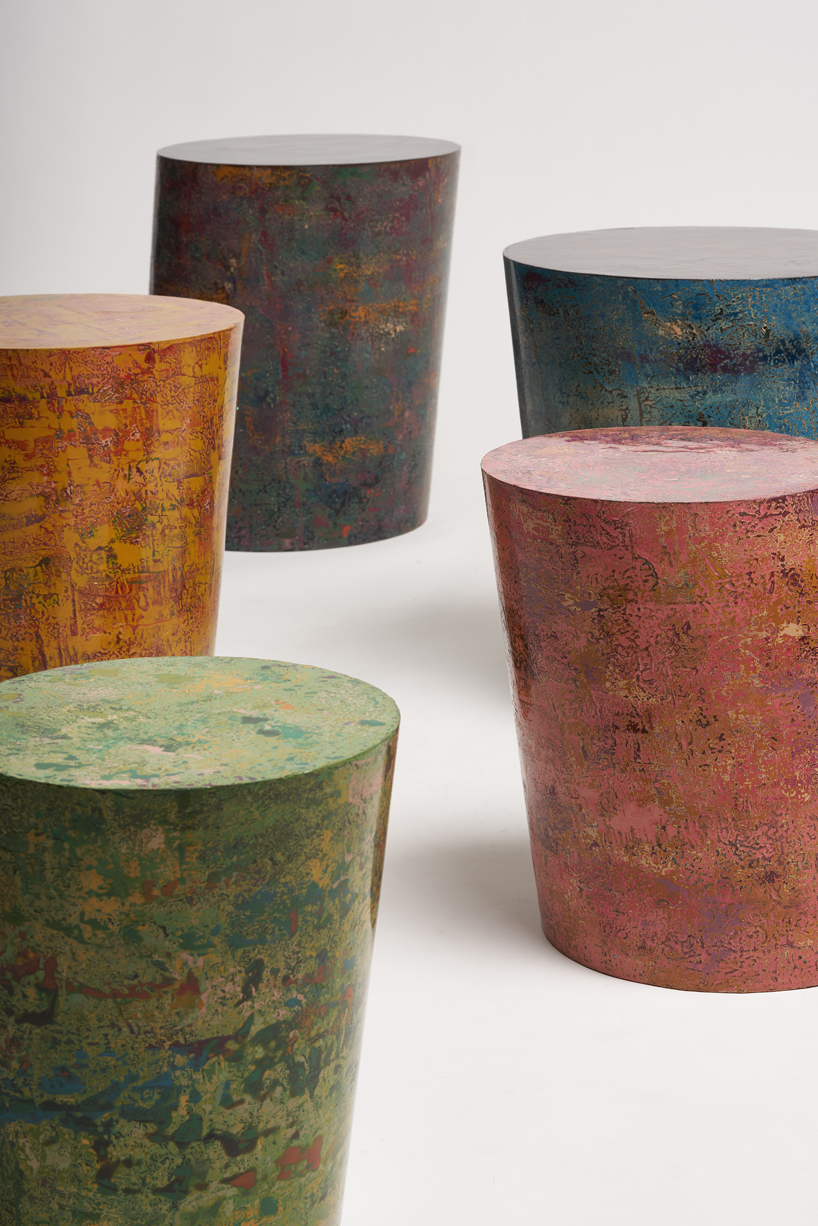 For the
merge
series,
okkim
studio was influenced by the scenery of
tongdosa
, a
buddhist
temple located in yang-san,
gyeongsangnam
-do and its simple, tranquil surroundings. on the way to Korean temples, one finds man-made stacks of stone called
makdoltap
, where each piece carries a wish or prayer for good fortune. the merged series is designed similar to the
makdoltap
where the different tables can be stacked or separated, while each element is engraved with the designer's wish for happiness and good fortune.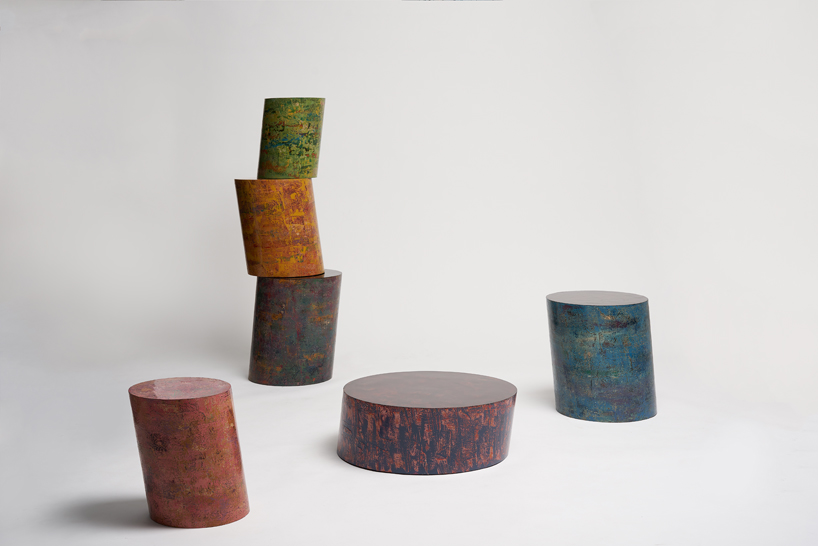 Choosing symbolic colors that represent the four seasons in Korea, the designer painted the metal frames using a traditional lacquer called 'ott' before sandpapering and polishing them. each color was blended with the lacquer and layered on the uneven surfaces multiple times to achieve a variety of colors and textures.