TOP 30: One's ultimate guide to milan design week 2018 - PART ONE
W
e're building up to milan design week 2018 — the city's busiest and buzziest time of the year, outside fashion week. MDW brings together 2,000-plus exhibitors from more than 165 countries, taking over the trendsetting city with a plethora of
must-sees
and
not-to-be-misseds,
setting design lovers the impossible task of seeing it all. curious about this year's highlights?
LEXUS DESIGN AWARD 2018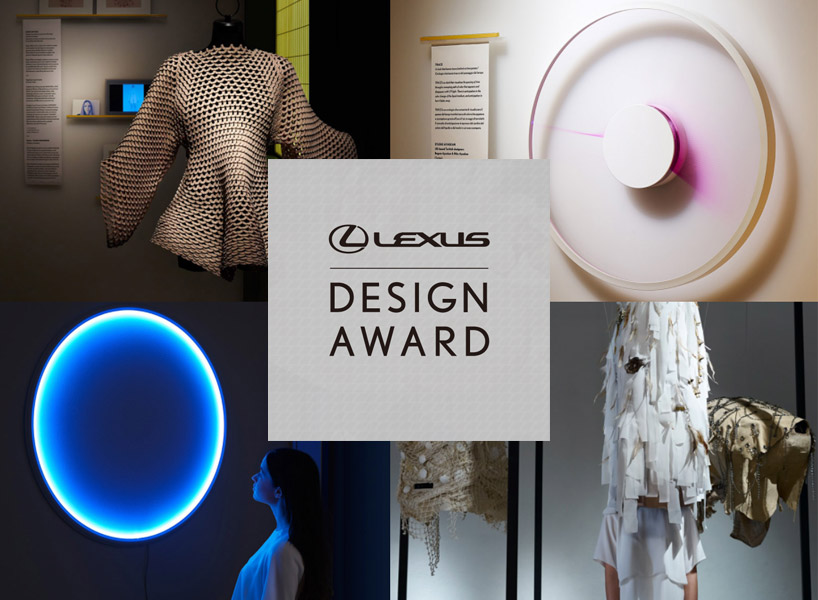 Who: LEXUS DESIGN AWARD 2018
When: april 17–22, 10AM – 10PM
Where: museo nazionale della scienza e della tecnologia, via olona 6
R
unning for its sixth consecutive year, the LEXUS design award provides an opportunity for young innovators to showcase their works while receiving feedback from world-renowned professionals in the area of design. through this initiative, LEXUS intends to nurture and support world-enriching creators. Installation by japanese architect sota ichikawa of doubleNegatives architecture. the LEXUS design event can be experienced in the newly restored cavallerizze in the museo nazionale della scienza e della tecnologia leonardo da vinci. LEXUS
DESIGN AWARD
THE DESIGN PRIZE 2018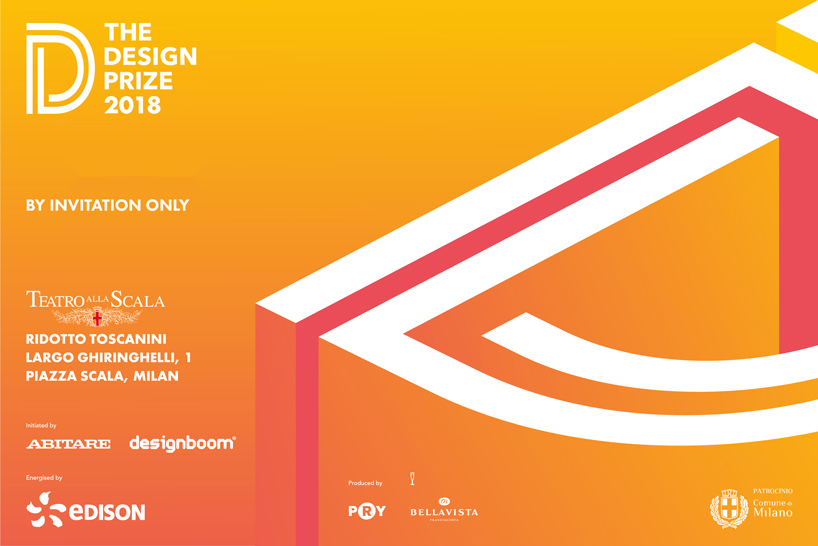 Who: THE DESIGN PRIZE 2018
When: april 17, doors open 10PM, award ceremony at 10:30PM *by invitation only
Where: teatro alla scala, ridotto toscanini largo ghiringhelli 1, piazza scala
T
HE DESIGN PRIZE has confirmed its institutional role and — for the 2nd time — we're honoring international design excellence during milan design week. the philosophy of the award program is: from backstage to center stage. a long list of more than 700 nominations came in from a scientific committee of more than 150 creative professionals involved: a (backstage) community of makers! a jury is currently voting on the finalists from a shortlist of 30 nominations. meanwhile, a public voting for the category 'social impact' is on its way. THE DESIGN PRIZE is energised by EDISON, one of the main energy providers in italy and europe.
'my first me' exhibition by masahiko sato for issey miyake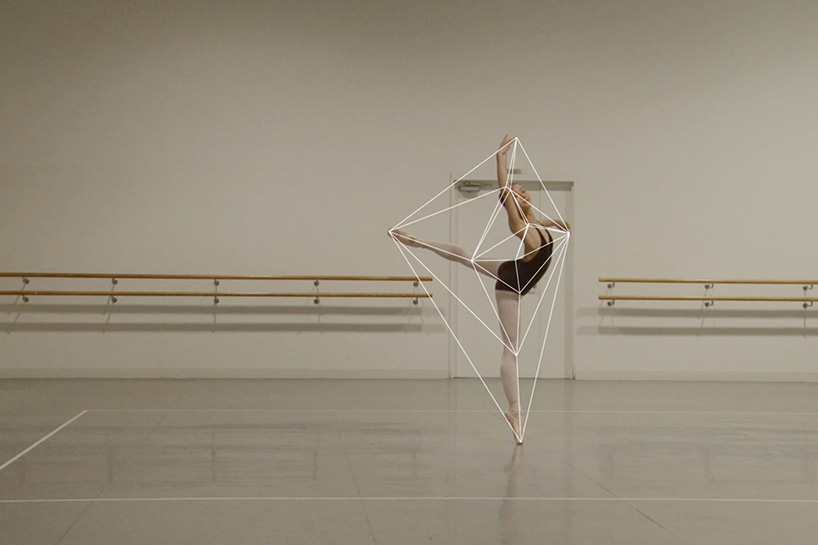 Who: 'my first me: know yourself like never before' exhibition
When: april 17– 22, 10AM - 7PM
Where: issey miyake shop, via bagutta 12
D
uring milan design week, an exhibition by masahiko sato — professor at the graduate school of film and new media tokyo university of the arts — is being presented at the issey miyake shop in milan. titled 'my first me: know yourself like never before', the show is an iteration of ideas from sato's latest book 'new ways of understanding', comprising interactive installations and film works that make use of technology to induce
'sensations that has never been experienced before'.
inside, a series of expressive media and video — including the film 'ballet rotoscope', posits that humans can become aware of something about themselves that they have never known before.
SONY exhibition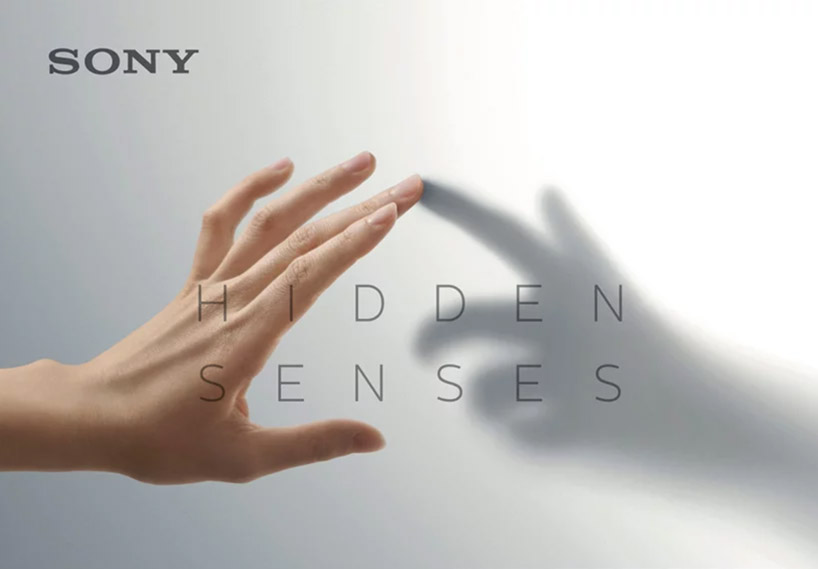 Who: sony 'hidden senses' exhibition
When: april 17 – 21, 10AM – 8PM | april 22, 10AM – 4PM
Where: spazio zegna, via savona 56/A
S
ee, hear and feel
hidden senses
that inform your everyday life. the sony 'hidden senses' exhibition creates a sensorial experience where the connection between technology and human behavior is explored to envision an enriched lifestyle for a new tomorrow. visitors will experience the incredible opportunities advancements offer but seamlessly, as the technology employed by sony blends into a highly focused and attuned contextual space, full of familiar and seemingly familiar objects.
ICON design talks 2018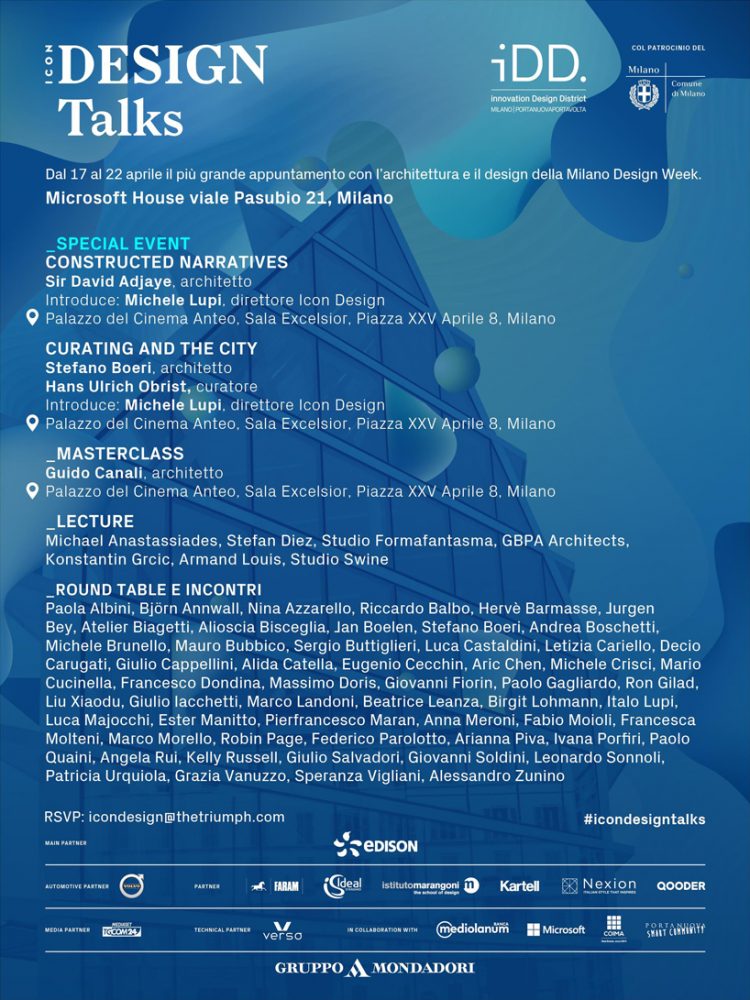 Who: icon design talks
When: april 17 – 21
Where: microsoft house, viale pasubio 21 | cinema anteo, piazza venticinque aprile 8
I
con design talks returns for a series of lectures and talks taking place at the microsoft house and the cinema anteo. from 17 to 22 april the event will host speakers including: david adjaye, michael anastassiades, atelier biagetti and stefano boeri.
carlo ratti associates: living nature. la natura dell'abitare.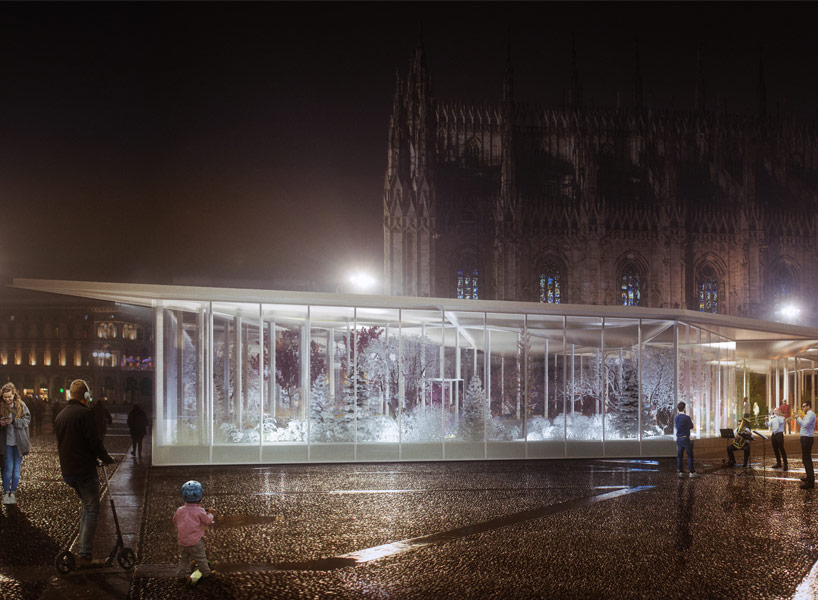 Who: carlo ratti associates garden pavilion installation
When: april 17-29, 10AM – 10PM
Where: piazza del duomo
C
arlo ratti associate's 'living nature', a project representing the main venue of salone del mobile in the city is a garden pavilion that allows all four seasons to coexist under the same roof. the 500 square-meter temporary installation uses leading energy management systems, such as photovoltaic cells, accumulators and heat pumps, to allow and control spring, summer, autumn and winter to unfold at the same time. it aims to explore the relationship between nature and living, while fostering new discussions about sustainable design in our homes.
salone del mobile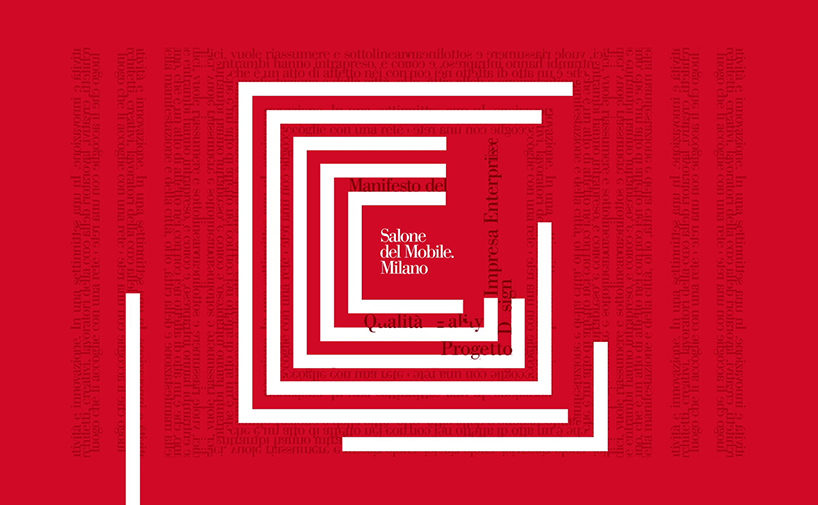 Who: salone del mobile
When: april 17 – 22, 9:30AM – 6:30PM
Where: milan fairgrounds, rho (milan)
S
alone del mobile.milano will bring more than 2000 exhibitors occupying over 10,000 square meters, showcasing the best the world of furnishing accessories has to offer in terms of typology – accessories, objects, ornaments and decorations, fabrics – and style – from classical to design. the over 300,000 visitors who flock to it each year will find the exhibition packed with everything that helps to bring character and originality to the domestic spaces.
pretziada: a familiar place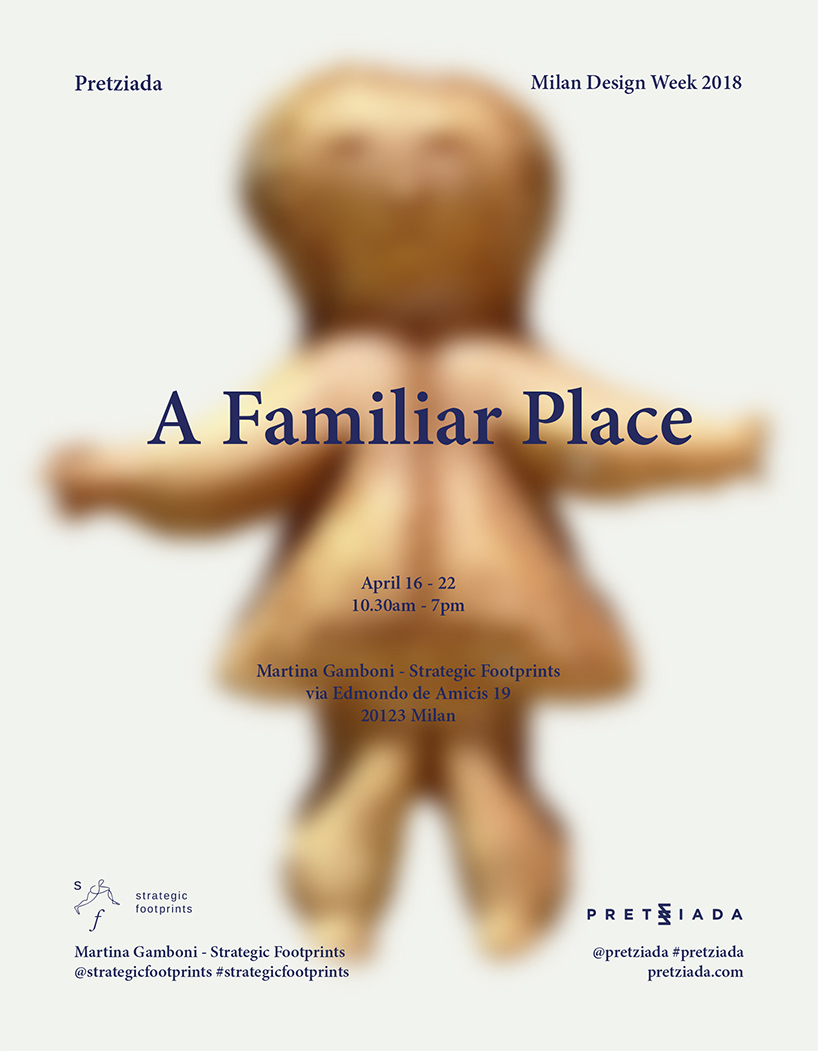 Who: exhibition spotlighting the work of pretziada
When: april 16-22, 10AM – 7PM
Where: via edmondo de amicis 19
F
ounded by milanese artist ivano atzori and california-born creative kyre chenven, pretziada — meaning 'precious' in sardinian — is an interdisciplinary practice that fuses design, craftsmanship, journalism and tourism. based in sardinia, italy, the brand places the island at its core, highlighting its traditions and unique local heritage. through exclusive collaborations with local artisans and international makers, the duo has managed to celebrate their beloved location in a respectful and creative way. an exhibition titled 'a familiar place' will take a closer look at the studio's work.
nendo's 'variations of time'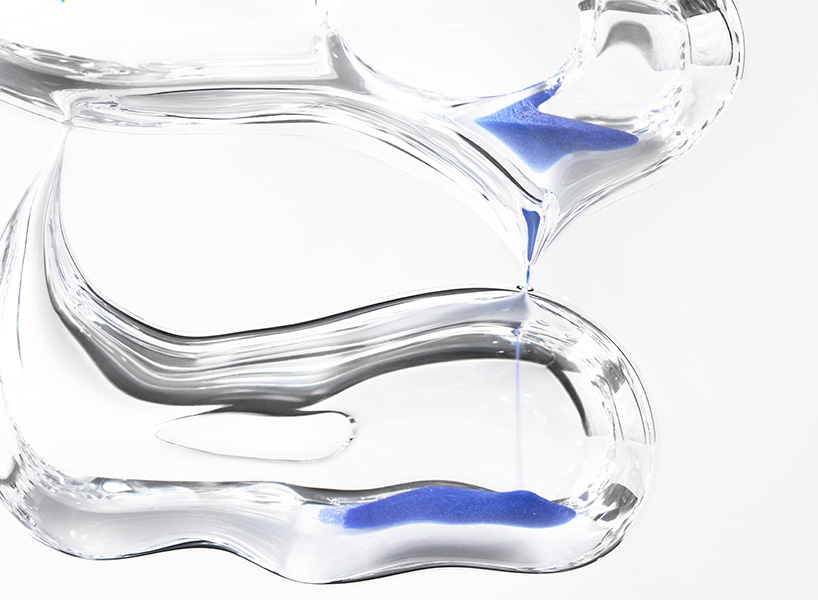 Who: an exhibition by japanese studio nendo
When: april 17-22
Where:
superstudio più, via tortona 27
N
endo plays with expectation, gravity, math, speed, and angle to reimagine what time looks like. they've redesigned the hourglass and will present the results at milan design week 2018. the four unconventionally shaped hourglasses are carved from blocks of transparent acrylic and have been designed to change viewers perception of the flow of time by altering the speed and the angle of the flow of the sand.
surface X david rockwell: the diner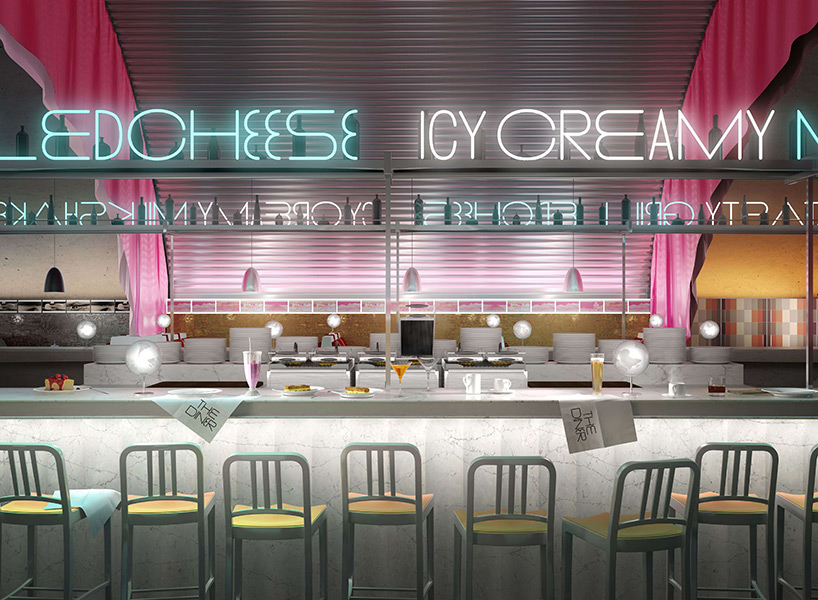 Who: a diner setting designed by david rockwell
When: april 17–22
Where: via ferrante aporti 11
P
ie replaces panettone in milan this april, as america's archetypal roadside restaurant makes a unexpected and exciting appearance during design week. in celebration of its 25th anniversary, leading american design magazine surface unveils 'the diner' in collaboration with new york-based architect david rockwell. visitors will be immersed in four unique scenographic tableaus, each which adopt both culture and cuisine as reference points for distinctive, diner-inspired environments.
snarkitecture's 'altered states' for caesarstone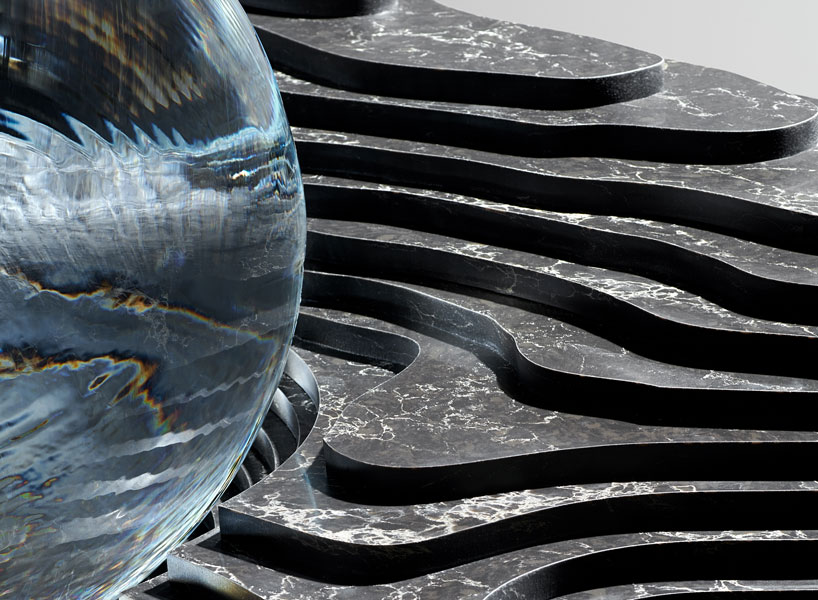 Who: snarkitecture explores the future of the kitchen island
When: april 17 – 21, 10AM – 7PM
Where: corso di porta romana 10
A
t milan design week, the archetypal 'kitchen island' will be reincarnated as an experimental landscape of smooth surfaces that draw from architecture, topography and the natural elements. leading quartz manufacturer caesarstone — continuing its designer program, which has seen previous partnerships with jaime hayon, tom dixon, and many others — has teamed up with new york-based snarkitecture for its 2018 edition. open to the public for the first time, the work will be displayed within the faded grandeur of palazzo dell'ufficio elettorale di porta romana.
VITRA 'typecasting. an assembly of iconic, forgotten and new VITRA characters'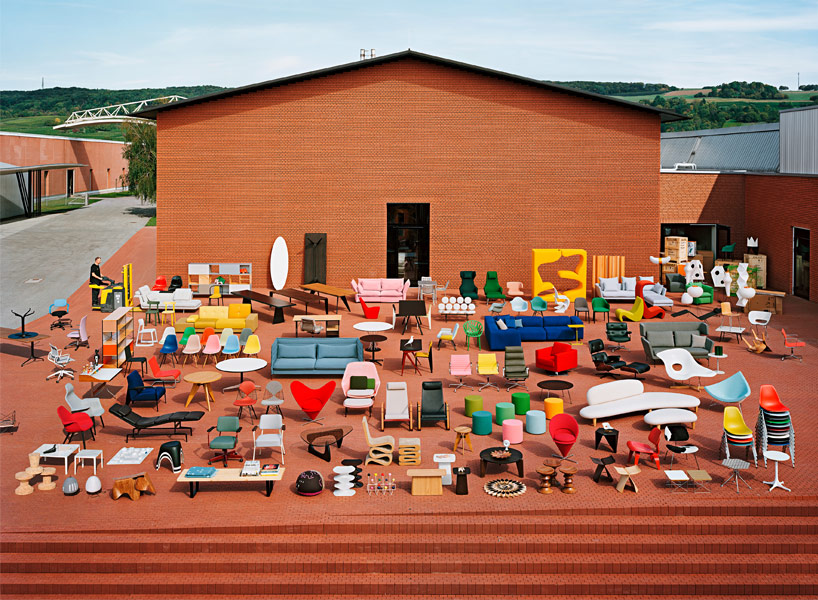 Who: VITRA exhibition
When: april 17 – 22
Where: la pelota, via patermo 10
T
he
'typecasting. an assembly of iconic, forgotten and new VITRA characters
' exhibition by VITRA immerses visitors in the history, present and future of the swiss furniture company. the exhibition explores a critical assessment only typically seen in the film industry, where actors are often typecasted into a particular role repeatedly. by likening the products to their owners as such, the installation strengthens the connection between product and user, and as a result, highlights many contemporary changes in society and thus the continuous effects this has on the furniture typologies.
fondazione prada: OMA opens the torre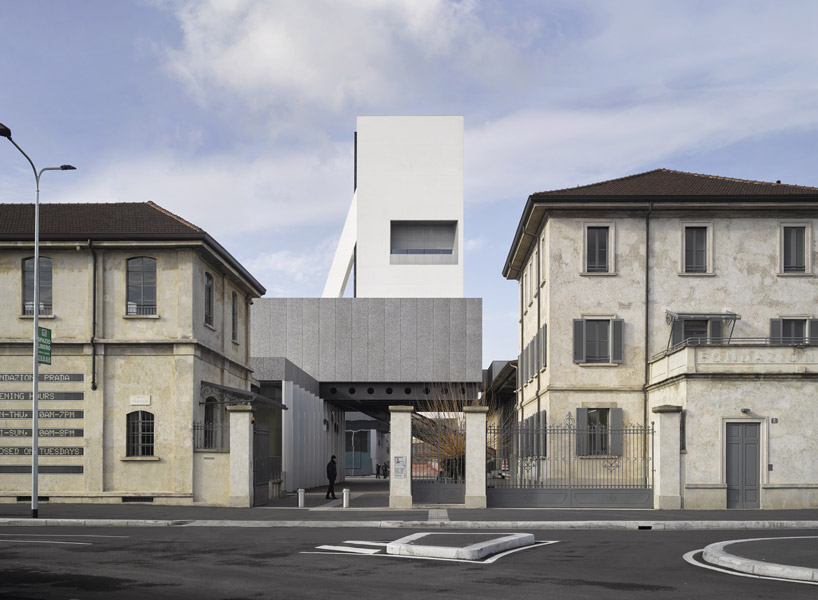 Who: final part of milan's fondazione prada opens
When: april 20
Where: fondazione prada, largo isarco 2
M
ilan's fondazione prada will open its OMA-designed tower on april 20, housing the institution's permanent collection. the tower is one of three new buildings that distinguish fondazione prada's architectural complex. the tower includes nine floors, six of which will dedicate 2,000 square meters to exhibitions. the rest will offer a variety of different services to visitors including a restaurant, marking the completion of the site which was inaugurated in 2015.
kengo kuma's enchanted forest for valextra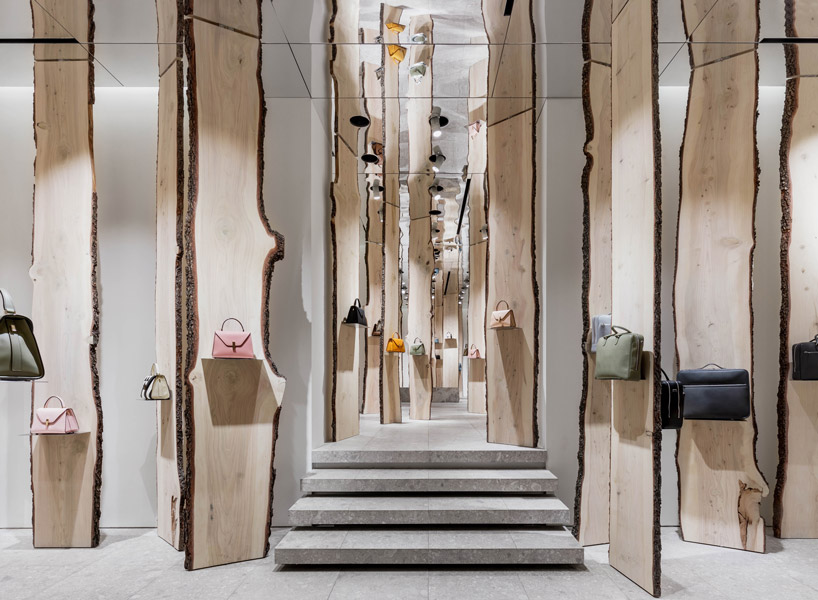 Who: kengo kuma pop-up retail store concept for valextra
When: currently
Where: valextra, via alessandro manzoni 3
F
or fall/winter 2018 valextra invited japanese architect kengo kuma to create an enchanted forest inside its retail store on milan's via
manzoni
. featuring raw, sectioned planks of cedar wood alternated with mirrored surfaces throughout the space, the forest is kuma's answer to the stress of urban life and an aesthetic vision that offers an enchanted experience.
stay tuned to PART 2 of our TOP 30 guide to
milan
design week – coming soon.