Memphis-inspired mega-mural by Camille Walala
Camille Walala
has left her unmistakable artistic mark on pedestrian crossings, nightclub interiors, and multi-colored labyrinths across the world.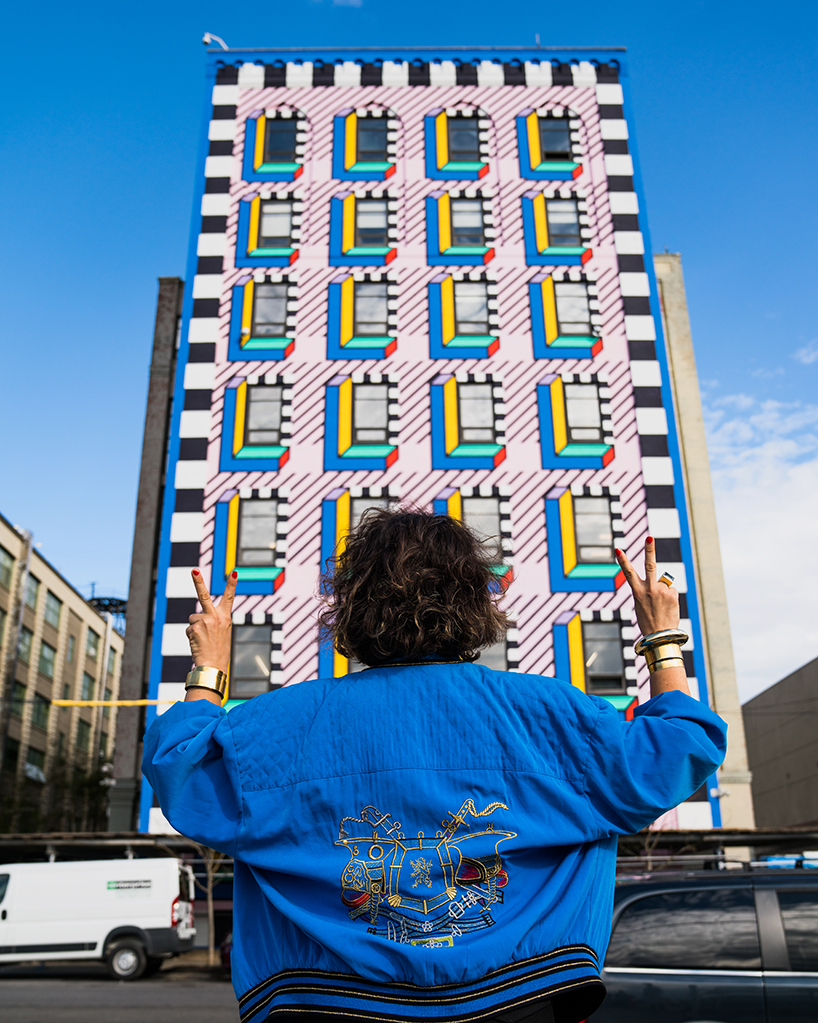 I
nspired by the symbols and shapes of the Memphis movement, the culture of color in the Ndebele tribe of southern Africa, and the illusions of op-art master victor Vasarely, Walala has added her psychedelic personality to Cleveland banks, London plazas, and Parisian department stores.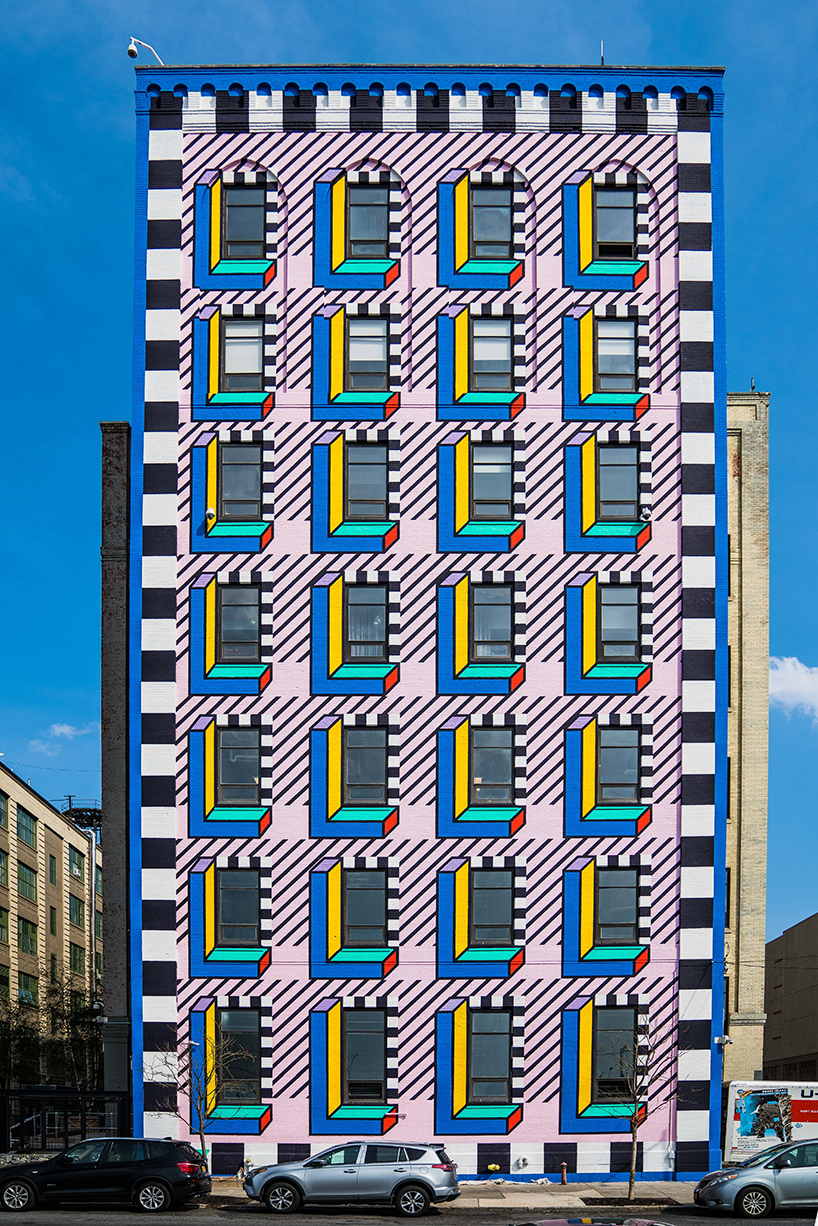 N
ow, new york is treated to Camille Walala's vibrant visions. coinciding with NYCxDESIGN, the artist has unveiled her largest mural to date — a seven-story composition on the façade of a historic building in brooklyn's industry city. a striking statement for the south Brooklyn design destination, the artwork is 'inspired by the architecture of the building, particularly the repetition of the windows,' Walala describes. 'the site is bathed in the most beautiful colors at sunset, which has inspired my palette for the project.'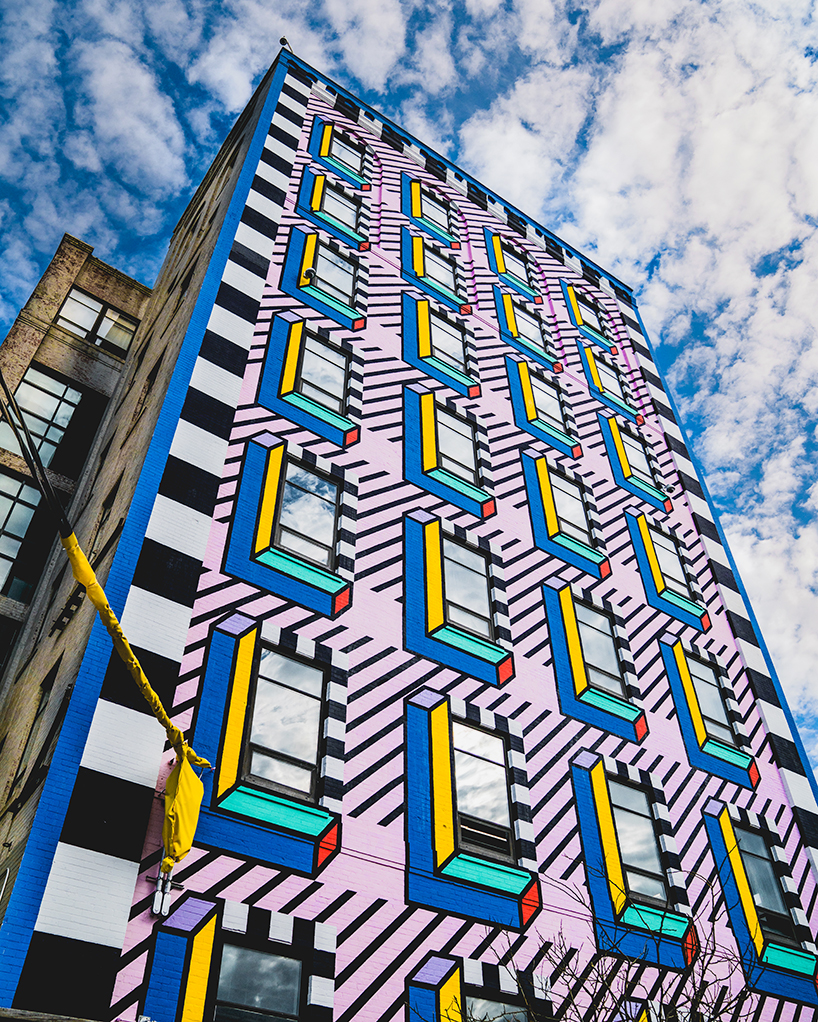 C
ommissioned by
wanteddesign
for the industry city design festival — a campus-wide showcase of exhibitions, installations, workshops and open studios — Walala's mural plays with the perception by optically distorting the architecture of the building and its urban surroundings. a palette of pink, yellow, red and blue hues traces the window frames and gives them a new dimension. sure to be among the most Instagram-adored attractions in new york, the playful and punchy piece becomes a bold beacon for the hundreds of artists and makers who call industry city home — a street-side statement that pays homage to the creative community housed within.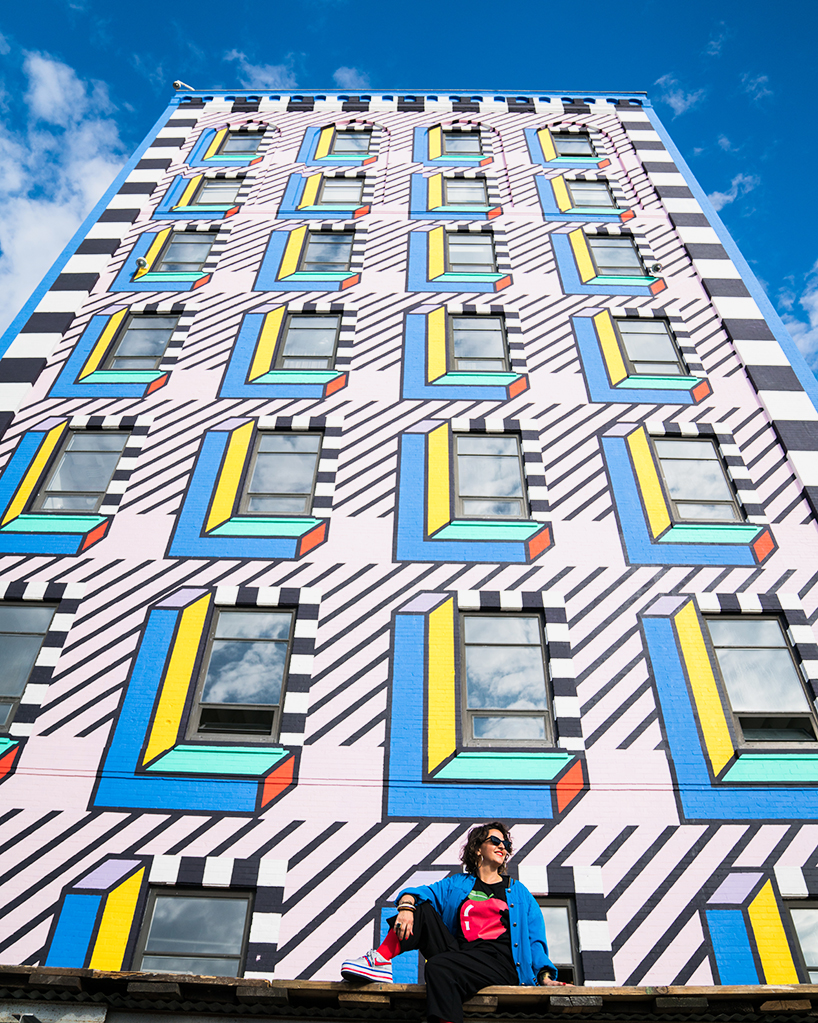 T
ranslating a composition from an A4 sheet onto a 130-foot-tall façade is no small feat, as small details can look very different when magnified at an architectural scale. Walala and her team worked with industry city-based decorative painting studio evergreen architectural arts (whose open studio you can visit this weekend) to realize the mural. 'Walala x industry city' forms part of oui design, an initiative of the cultural services of the French embassy and its partner, foundation face.